About Us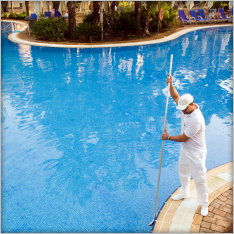 Professional Pool Management Solutions
Tidewater Aquatics is a locally owned and operated company based in Wilmington, NC. Founder Alex Vonsiatsky was born and raised in North Carolina and has strong ties to the Eastern part of the state where he completed his degree in Hospitality Management at East Carolina University.

Vonsiatsky's company brings a new approach to the Pool Management Industry, focusing on customer service, professionalism, and exceptional quality. With over a decade of experience in the industry Vonsiatsky is proud to introduce Tidewater Aquatics to the Port City.

Committed to becoming the new standard of excellence in the pool industry, Tidewater Aquatics tailors its service packages to their client's unique needs, offering a wide variety of solutions for every pool.

We look forward to your call.